Sawyers/Delta Sigma Phi At SFA

In Memory
Tommy Hornsby - Class Of 1966 VIEW PROFILE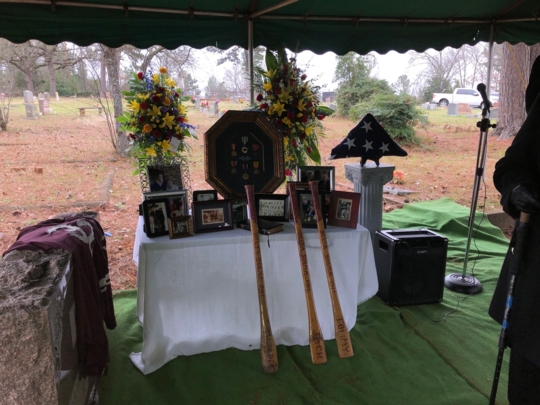 Obituary for Thomas Mark Hornsby
Thomas Mark Hornsby, father, husband, and great friend, passed away February 11,
2019 in Plano, TX. He was born in 1943 to William Bradford and Gladys Hornsby in
Electra, TX. The family soon moved to White Oak, where he graduated in 1962. Tom
was a popular athlete, and made many life long friends.

In 1966, He graduated from Stephen F. Austin State University with a degree in
Accounting and Economics, and was an officer in Delta Sigma Phi. That same year he
married his high school sweetheart, Deena Hanicak, and was drafted into the Army. He
served in Viet Nam from 1966- 1968.

In 1972 Tom's daughter, Alisha, was born, and the family moved to southern California
the next year. Tom's son, Brad, was born there three years later. Tom worked for Mobil
Oil, and FrigiKing before entering the residential real estate industry in the mid 1980s.
Tom enjoyed all sports in high school and was an outrageous Cowboy fan. He was an
amateur woodworker, interior designer and a movie enthusiast with a passion for golf. His best days were spent on the golf course, followed by libations at the bar with good friends.
He retired to Hilton Head, SC where he lived for ten years before moving to Plano. There he reunited with classmates from White Oak High School and married Jerrilyn Adrian in 2017.

He is survived by wife Jerrilyn Adrian of Parker, TX, children Alisha Hornsby of Redondo
Beach,CA, and Brad Hornsby of Palo Alto, CA, stepdaughters Lorie Grimes-Ledesma (Jim
Ledesma) of Long Beach, CA, and Jill Grimes of Boston, MA, and step-grandchildren
Katarina Ledesma and Sebastian Ledesma of Long Beach, CA.

Graveside services will be held – March 2, 2019 at 2 pm at White Oak Cemetery. In lieu
of flowers, please donate to the GarySiniseFoundation.org/VeteransCharity/Donate.
Click here to see Tommy's last Profile entry.